Outstanding Warrant Arrests: Sexual Indecency with Child, Money Laundering, Theft and Fraud
SAN ANGELO, TX – Since our last update, local law enforcement arrested 46 people and booked them into the Tom Green County Jail. People with outstanding warrants topped the list of arrests. Not to mention, the Southland vehicle thieves were a part of this arrest round-up (see our story here).
Included in the warrant arrests were Quintin Anthony Rodriquez, 46, and Jose Raymundo Espinoza, 36.
Yesterday morning at 9:55 a.m., Tom Green County Sheriff's deputies arrested Rodriquez on an outstanding warrant for Indecency w/Child Sexual Contact, a second degree felony enhanced to life.
According to court records, Rodriquez (AKA Rodriguez) was indicted in January of this year in the 51st District Court for engaging in sexual contact with a girl younger than 17. The offense occurred on or about Nov. 3, 2015.
This is not the first time Rodriquez has committed such an offense, which is why it has been enhanced from a second degree felony to life. In November 1997, Rodriquez was indicted for two counts of the same crime against another girl younger than 17. In 1998, as part of plea deal, he was placed on five years of deferred adjudication and had to pay a $1,000 fine. He also had to register as a sex offender.
Since that time, in August of 1999 and July of 2002, there were motions to revoke probation on Rodriquez for failing to follow conditions of his probation, and, in October 2002, Rodriquez was indicted for failing to register as a sex offender. Overall, Rodriquez has been arrested 18 times, and the majority of the arrests were for outstanding warrants related to the original sexual indecency case, including for failing to pay his fines and appear in court.
Currently, Rodriquez's bond is set at $25,000.
In the next noteworthy arrest, officials with the Texas Department of Public Safety arrested and booked Jose Raymundo Espinoza in to the TGCJ at 7:09 p.m. for an outstanding Money Laundering >=$1,500<$20K warrant in Menard County.
LIVE! attempted to contact Menard County for more details on the case, but was unable to get that information due to the Easter holiday. However, this is Espinoza's third arrest in TGC, and he was released from jail at 9:10 p.m. on a $5,000 bond.
As four our Southland thieves, jail records show that 21-year-old Hector Manuel Gatica has been arrested three time in TGC, and he too was released from jail yesterday at 6:15 p.m. on bonds totaling $1,000.
On the other hand, Gatica's colleague, Coy Eugene Angley, III, 26, wasn't so lucky. This is Angley's 10th arrest in TGC, and his bonds total $11,000.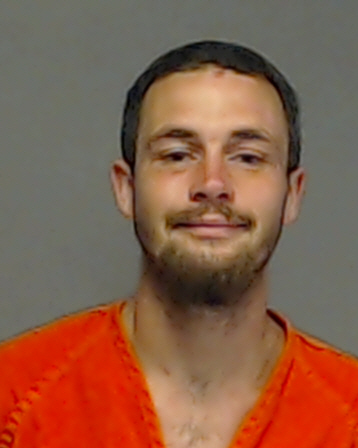 Overall, out of the 46 arrests, 24 people went to the TGCJ for outstanding warrants (many theft and fraud related), 15 for new crimes, and seven for both.
Here are the crimes to make the new complaint list:
Evading Arrest: 1
Possession/Delivery Drug Paraphernalia: 3
Unlawful Carrying of Weapon: 1
Criminal Trespass: 1
Theft of Property: 2
US Marshal Hold: 4
Theft Class C: 1
Unauthorized Use of Motor Vehicle: 1
Possession of Controlled Substance: 3
Possession of Marijuana: 3
Display Fictitious Motor Vehicle Registration: 1
Burglary of Vehicle: 3
Assault Causes Bodily Injury: 2
No Driver's License: 1
Display Expired License Plates: 1
DWI: 1
ICE Hold: 1
Driving While License Invalid: 1