New law proposal aims for harsher terrorism penalties
Similar to the US Patriot Act, a new Israeli law aims to impose harsher penalties on terrorists and their support networks.
---
Digging terror tunnels is indeed a criminal offense – at least, that's what one of the hundreds of pages in the proposed law to combat terrorism said.
The proposed law was approved by the judiciary committee on Monday. The law, which is expected to be passed within the next week, is similar to the US Patriot Act, but is thought of as more modern and advanced.
Deputy Attorney General Raz Nori explained that the new law will give law enforcement better legal tools with which to deal with terror, and will also enable prosecution of terror support systems, such as charities which donate money to terrorists.
"This law will give law enforcement and security services further legal means with which to fight terrorism while at the same time protecting human rights," Justice Minister Ayelet Shaked added.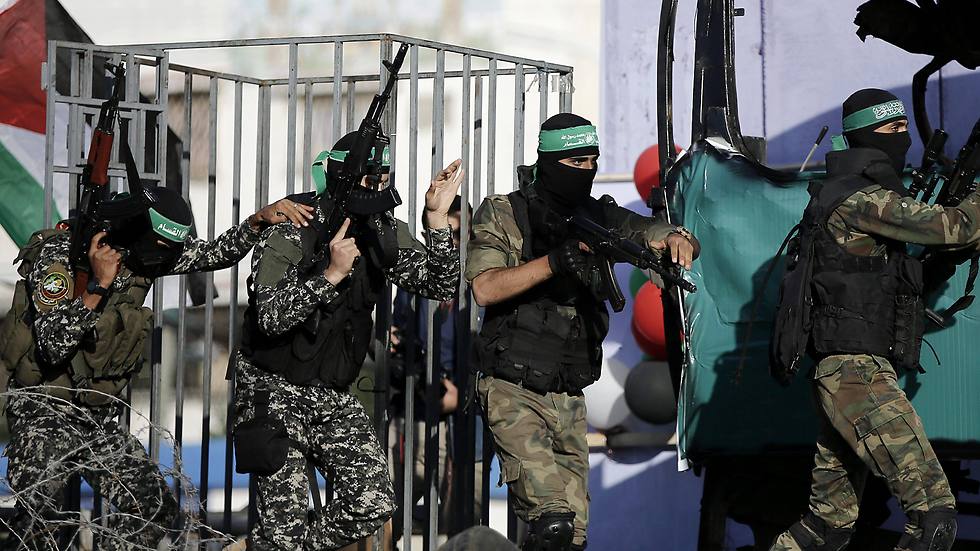 Hamas (Photo: EPA)
The proposed law states, amongst other things, that a direct call to carry out a terror attack will be a criminal offense, and will eliminate the need to determine whether or not the call will lead to an actual attack.
The law also calls for stricter penalties for those convicted of terrorism. It states, for instance, that the sentence for someone who commits a terror attack will be in jail for a minimum of seven years, and someone who carries out a chemical or biological weapons attack will be imprisoned for life. Life imprisonment is also the punishment for the head of a terror organization.
Anyone who trains terrorists will receive a minimum sentence of nine years, and anyone who tries to recruit people to terror will receive a minimum sentence of seven years.